Stay updated
Hear about new episodes, exclusive art, and more!
What is DestinyQuest Infinite?
DestinyQuest Infinite is a browser game with RPG elements. It's also a digital book, with hundreds of pages of story to explore.
Read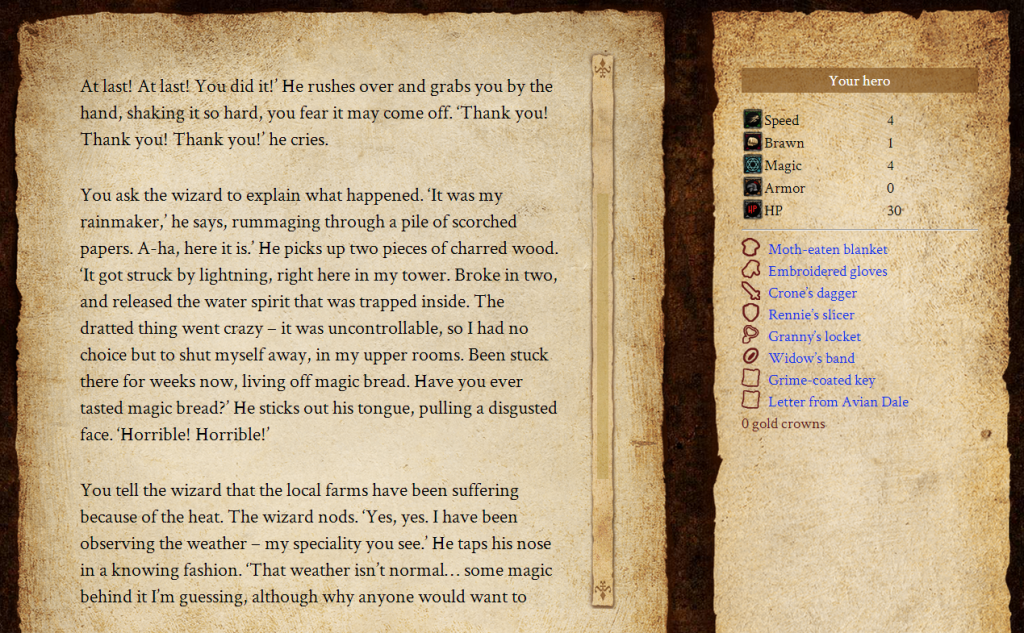 Welcome to a book where you are the hero! Become an adventurer and journey through the lands of Valeron. Encounter strange creatures and magical individuals, embark on quests, and follow the trail to uncover your identity.
DestinyQuest Infinite combines book and RPG elements to create the unique experience of a gamebook – increase your stats, fight menacing monsters, and amass an impressive inventory of items and loot. Your journey starts here.
Choose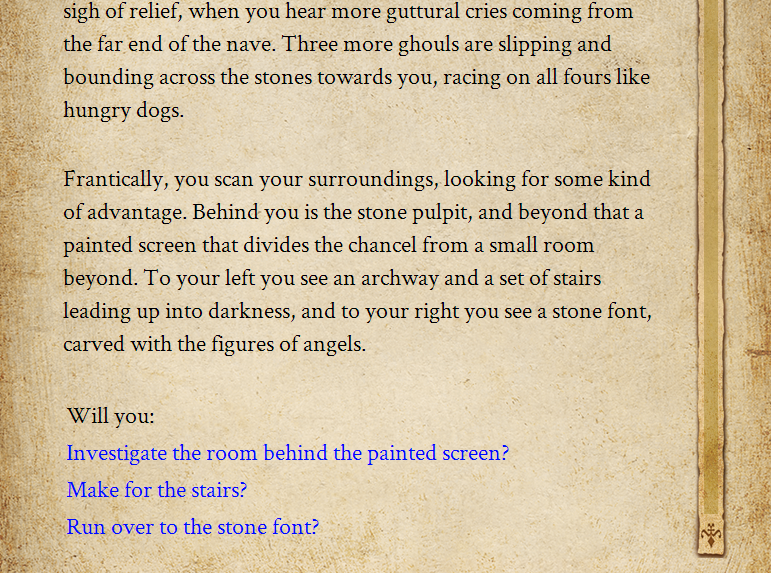 Over the course of your adventures, you will not only read the story – you will decide where it takes you. Every quest is a unique story with its own characters to meet, paths to explore and, of course, rewards to gain. It's up to you to choose which paths to take, whom to trust, and how best to equip yourself for the perils ahead.
Every decision you make will affect your fate. Every playthrough is different – you may choose to be the quick-witted rogue, or the powerful sorcerer! With hundreds of items scattered across seven hundred pages, DestinyQuest Infinite is an enormous world that's yours to explore.
Fight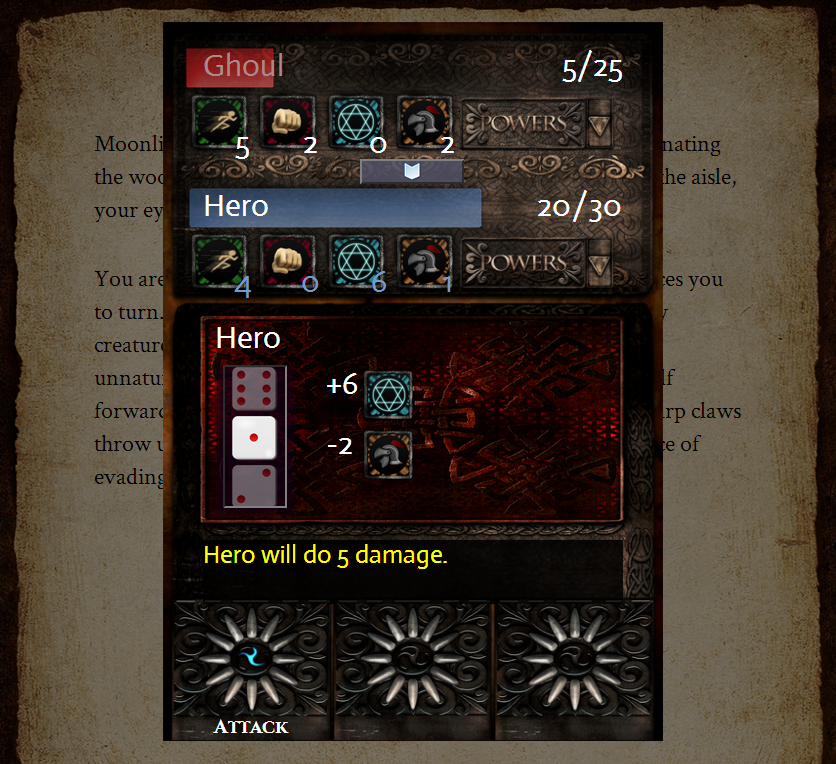 Answer the call to battle with your wits, skills, and strength. Dark forces and magical beings are eager to sharpen their blades – and claws – on your flesh.
But fear not! Throughout the game, you will gain items, equipment, and abilities that boost your capabilities and prowess in combat. You begin your journey with little more than a simple sword and shield, but as you progress along your chosen path you will discover an arsenal of unique powers as well as equipment and armor to give you a competitive edge in a world where sometimes, drawing your weapon is your only choice.
DestinyQuest Infinite is out now!
One Response to "About DQI"