Discover a new world of magic and adventure…

Interactive books where YOU decide your destiny…
What is QuestForge?
QuestForge gamebooks are more than mere books – they are adventures that give you the power to tread the paths of your choosing, battle terrible foes and develop your hero!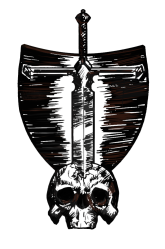 What is DestinyQuest Infinite?
DestinyQuest Infinite: The Legion of Shadow is QuestForge's first gamebook. Explore the rich world of DestinyQuest with QuestForge's interactive storytelling platform!