DQ Infinite Item Card Contest!
…is OVER!

We've looked over the contest entries and made a selection. The DestinyQuest Infinite item card contest winner is the Ravensfeather Cloak. We loved the Blend ability!
Congratulations to L Lawliet (yes we know that's a pseudonym), and thanks to everyone who entered. We may be holding more contests in the future (hopefully without technical issues) so keep an eye on this space.
---
One of the fun parts of our job is helping create items and item cards. We thought it was unfair for us to have all the fun, and decided to let you give it a go.
And so, we'd like to introduce the first DQ Infinite contest!
---
The contest beckons you to enter…
Create an item for DQ Infinite!
This includes the item name, stat boosts, and a 1-3 sentence description.
Here's the challenge: DestinyQuest frequently draws on fairy tales and mythology, so the item you create must be inspired by a fairy tale or myth – but which one, and from which culture, is entirely up to you!
One winner will get a copy of DestinyQuest Infinite, Act 1, and have their item included in the game, with their name (and a link to their website/blog) listed on the item card and on our website.
If we receive more than 20 entries, a runner up will be selected as well.
---

---
 How to submit an entry:
Visit the card editor here, or simply type out your entry.
Option 1. Tweet it to @questforge, #DQItemContest
Option 2. Email it to yuliya@adventurecow.com. Subject: DQ Item Contest
You're welcome to share your creations with the world via Twitter, Facebook, and any other medium. If you do, please link to this page to spread the word. Thanks!
Entries will be accepted until Sunday, June 29, at Midnight EST. The winner will be announced a week after that.
---
The Full Rules:
Please read these before asking questions. We've probably answered your question before you had a chance to ask it, because that's how awesome we are.
Read the full rules: HERE!
---
Special thanks:
We want to take a moment to thank @Temmogen and @HRmate for helping us make sure everything we say makes sense. It doesn't always. Thanks guys!
---
Sample item cards:
To get you started, here are some items and descriptions from the game for you to use as reference.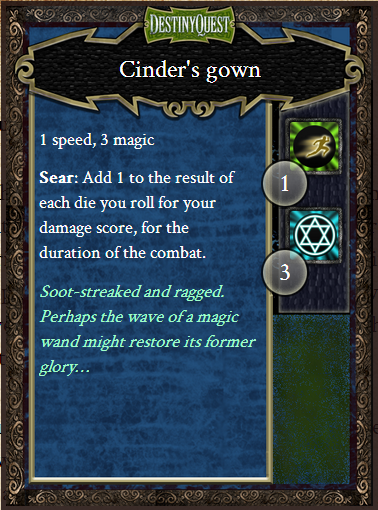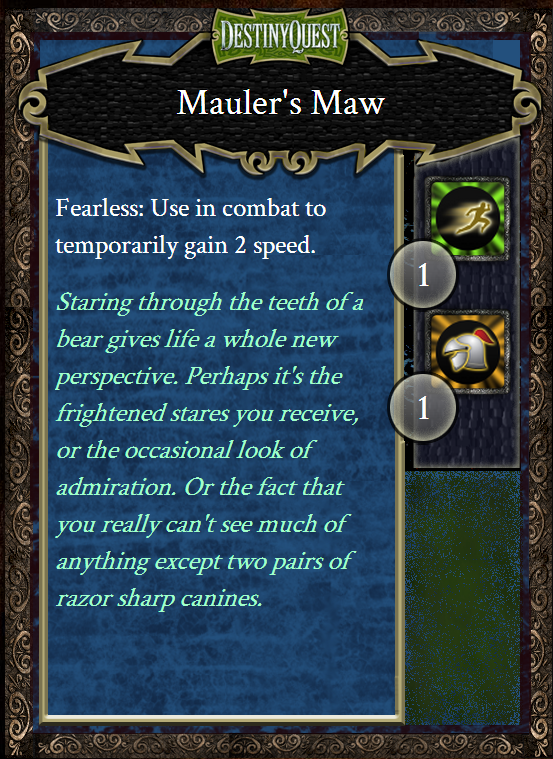 3 Responses to "Contest"