Through making DestinyQuest Infinite we've had the pleasure of working with some amazing artists. One of these artists is NYC's PearlPhoenix, aka the wonderfully talented Marissa Rivera.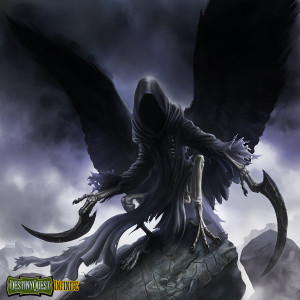 Above is one of the fearsome creatures Marissa depicted for the game. In her words:
Death, claws, raven wings and a hooded face that cannot be seen.
Not being able to see what lies behind the hood is unsettling, and that's a feeling I like to achieve when it comes to dark beings.
Her work also brings to life the final boss monster in DQI. Who might that be? If you don't know, we're not telling!
You can find more of Marissa's work on her website, PearlPhoenix.
21
May
Posted:
May 21, 2014 Wednesday at 4:15 pm